3 Reasons To Use Skin-Friendly Products in Your Salon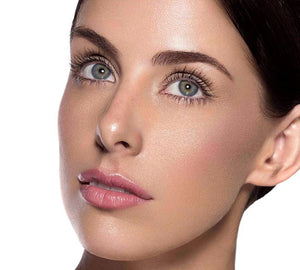 Finding a salon is no easy feat for people with sensitive skin. If a salon doesn't carry skin-friendly products, they can't go there at all. Otherwise, they risk irritation or an allergic reaction. You could be driving clients away if your salon doesn't carry skin-safe products. Want to know how stocking up on natural, gentle products can help you attract new clients and improve client satisfaction? Here are three reasons to use skin-friendly products in your salon.
Protects Your Clients
Products laden with harsh, synthetic ingredients can cause all sorts of trouble. Some clients won't react to them at all, but others will react severely. A client with sensitive skin might break out in red, itchy hives and rashes. In rare cases, people with allergies can suffer from life-threatening anaphylaxis. You don't want to put your clients in harm's way, so using skin-friendly products minimizes the risk and keeps your clients safe.
Attract New Clients
Not all salons carry skin-friendly products. If yours does, you're sure to attract the attention of people with sensitive skin. Put yourself one step ahead of your competition by using products that accommodate all skin types. In doing so, you can draw in new clients.
Better for the Skin
Another reason to use skin-friendly products in your salon is that they're better for your clients' skin. Products containing harsh chemicals like parabens and phthalates can cause redness, irritation, and breakouts. Skin-friendly products, on the other hand, are gentle on the skin. They're made of naturally derived ingredients that are less likely to cause serious or pervasive symptoms.
Make your salon an inclusive place for clients with sensitive skin by stocking up on natural, non-irritating products like our wholesale lash serum. At Lash and Beauty Store, we have a large inventory of natural, healthy products from brands like CanGro. Come shop our serums and more today.