Trainers - Hands on Class Dates
We offer training for lash lifts, lash lamination, and brow lamination in Utah, Colorado, and Florida. We have other Hands on trainers throughout the US. Please search for the closest trainer to your location here https://elleebana-usa.com/meet-our-trainers/

AMANDA HONEYCUTT
Orlando, Florida
I have happily been making women beautiful as a licensed Esthetician since 2005. I absolutely love all things beauty and therefore have dedicated myself to this industry.
My journey has blessed me with training positions for some of the top beauty companies in the world. I have taught the art of makeup after studying under Kevin Givens with TIGI Cosmetics, I have consulted with spas/salons starting their Esthetic services, I have humbly been featured in three publications, I am currently an Ambassador with Image Skincare and a proud Trainer with Elleebana for Lash Lifts and Tints. I want to learn as much as I teach so I am constantly looking for new ways to grow and then bringing that back to my students and clients.
Elleebana is a family-oriented brand that shares this same philosophy of inclusiveness and creative expansion so joining their team has been one of the best decisions I have ever made. It has given me another fabulous service to offer which brought a new clientele and continues to do so. It also opened a new door for retail which has been wonderful for the clients, students, and me. Being selected to represent them by training their students has been such an honor and one that I take seriously. My goal is that every student leaves my class feeling confident in performing the craft, feeling knowledgeable about the ingredients being used, understanding the proper protocols/timings and why, having the skills to use the tools correctly, having the ability to take gorgeous photos of their work to grow their social media, feeling educated on the retail items to further prosper them and feeling unequivocally supported by myself and the entire Elleebana team. As a Trainer I care about the individual success of every student during class and after.
To purchase Hands on training from Amanda near Orlando, Florida visit www.beautibossfl.com
SHARON SIMPSON-DOGON
Colorado Springs, Colorado
What a joy it is to be a part of the Elleebana family! Who would have guessed that at this point in my life, I would be where I am? The route certainly has been circuitous.
For 33 years, I taught French (and sometimes English, Spanish, and/or P.E.) in a public school system in Colorado Springs. While doing that, I was also (and still am) a licensed massage therapist. Working on people's bodies made me want to help clients with their skin, so when I retired from teaching, I went to an aesthetics school that used holistic and clean, active products.
Since then, I've been having a great time developing my practice. As soon as I graduated and became licensed, I traveled to various trainings to expand my skills and knowledge, including taking trainings from three lash lift companies. Elleebana was the frontrunner of those top-named brands because the difference in quality was clear. I have been a dévotée of Elleebana since 2016. Being a practitioner and a trainer both in lash lifting and in the application of eyebrow henna has been wonderful. I love sharing the products and the techniques with other professionals to help them to elevate their skills and with clients to bring them more fully into their beauty.
When I am not working, I am still pretty busy. My daughter and I share an office suite, which is where we often catch up with each other. At home, my puppy Écho makes me giggle. She's a fluffy and energetic Coton de Tuléar. Between work and home, I tend to my elderly dad.
Friends and I have fun playing Scrabble online and talking about politics and how to make positive changes in our society. Even with all of that, there's still time to spend on my passion — learning. No matter what I learn, I try to weave it into my business. My motto: Learn something new every day.
For Hands on classes with Sharon please visit 
https://www.yeswellnessmatters.com/
______________________________________________________________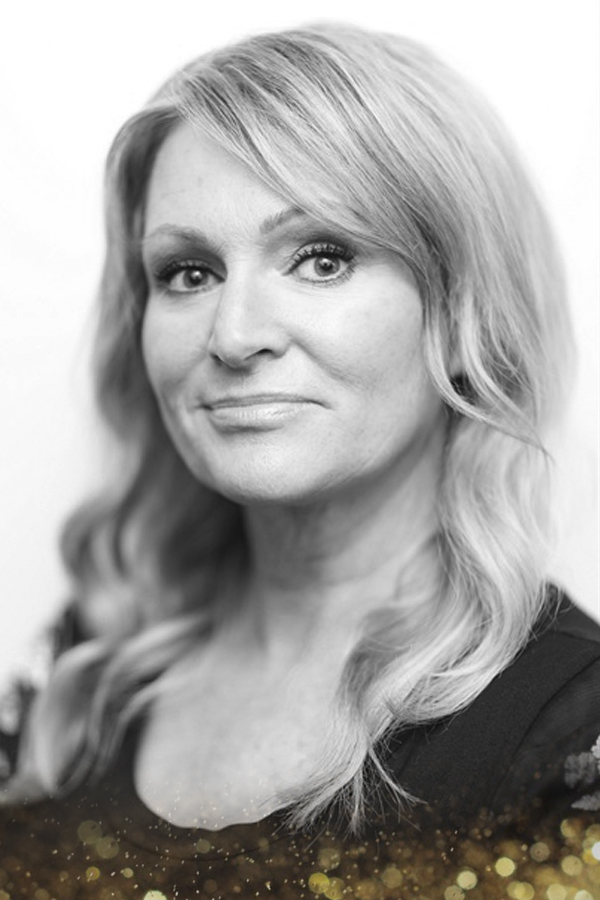 LOANA BARKER
Spanish Fork, Utah
Loana began her journey in the world of beauty by obtaining her Cosmetology license over 30 years ago and focused on the hair and nails industry. She witnessed for herself what joy this industry can bring to her clients and quickly knew she had found THE BEST job ever!
Loana is actively involved in continuing education and expanding her knowledge and expertise through various forms such as classes, seminars and symposiums. She is passionate about continually learning and improving. After years of completing various roles as a Cosmetologist, Loana decided it was time to focus her career in the areas of the industry she loves most, Lash and Brow Services.
In 2013 Loana looked to expand her knowledge and grow her business by becoming certified in both Classic and Volume Lash Extension applications. She spent a few years focused on eyelash extensions before she was introduced to the Elleebana team in 2016 and found her new favorite service. She became certified as an Elleebana Lash Lift and Tint technician and shortly after became a certified trainer. She hasn't looked back and is dedicated to helping salon teams, independent Cosmetologists and Estheticians succeed as lash artists.
Loana is as an expert Trainer for both Elleebana and Belmacil and also one of the main product distributors for Elleebana USA. She continues to collaborate with other professionals in the industry and has a perfectionist mindset which sets her apart. Her main goal is to ensure that each and every student receives special attention, leaves her class with the knowledge and skills necessary to succeed as a lash and brow artist.
She very much enjoys the daily interaction with clients, students, and customers alike. Building close relationships with other Distributors and Trainers has brought Loana immense exposure and developed her confidence and renewed her devotion to teaching. Loana takes pride in staying up to date with new and exciting changes in the Beauty Industry, is always growing, and understands that if you aren't learning… you aren't doing anything!