3 Ways To Get Fuller, Thicker, Healthier Lashes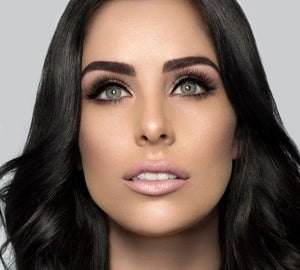 Long, thick, luxurious lashes are something many clients covet. While makeup and treatments can provide a beautiful, but fleeting, boosted effect, your clients may wonder if there's something they can do or use to make their lashes look this way permanently. Good news—there is! In fact, there are a few methods your clients can try. Consider these three ways for clients to get fuller, thicker, and healthier lashes long-term.
Try a Lash Serum
Lash serums work by hydrating and conditioning the lashes in addition to stimulating the lash hair follicles; this encourages the lashes to grow longer and thicker. Lash and Beauty Store is proud to carry CanGro's Long Lashes Eyelash Enhancer, considered one of the best growth serums in Australia and around the world. This vegan, gluten-free, and cruelty-free serum can improve the look and feel of lashes in just four to eight weeks with the full effect taking place around 12 weeks.
Use Lash-Boosting Makeup
All mascaras provide a temporary lift and thickening of lashes, but certain formulas can also encourage long-term lash growth. For example, CanGro's Long Lashes Lengthening Mascara is a plant-based mascara infused with lash growth serum and vitamins that your clients can use to nourish and strengthen their lashes over time.
Keep The Lashes Clean
The easiest way to get fuller, thicker, and healthier lashes is to keep the lashes neat and tidy. Over time, oil, skin cells, dirt, and makeup can build up on the lash hairs, and too much accumulation can make the lashes look dull and greasy or cause premature shedding. Regularly using a gentle remover or cleanser to clean the lashes will prevent this from happening.
When you need professional lash supplies for your salon, see what Lash and Beauty Store has to offer. We carry top lash products from brands like CanGro that you can use to keep your clients' lashes full, thick, and healthy.