The Lash and Beauty Store Mission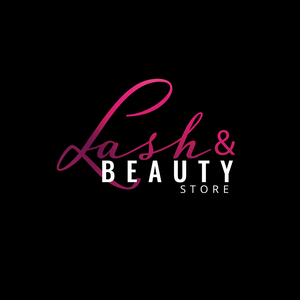 At Lash and Beauty Store it is our mission to provide the very best products to licensed cosmetologists and estheticians for lash lifts, lash and brow tinting, waxing, lash extensions, and lash growth serums. We have partnered with the very best manufacturers in each of the lines we carry. We do our own research to only bring in the best on the market.
We have the full line of Elleebana products including the Original One Shot lash lift system, The Elleeplex Profusion dual system for lash lifting and brow lamination, Belmacil and Elleeplex Profusion tinting systems, and the Elleebana Brow Henna line. Elleebana has been providing professional stylists with the very best and up to date products for over 25 years and the products are created by Otto Mitter, managing director, who is cosmetic chemist. New products are always on the horizon to stay ahead of the curve in the beauty industry. Their products are never tested on animals and go through many months of trials to ensure that professionals can achieve immediate amazing results that keep their clients coming back.
We carry the full line of Jax Wax with hard beads, soft wax tubs, browsie soft wax for eyebrows, lotions, pre and post care oils, and all of the strips, applicators, warmers, and other accessories to compliment this line. The waxes come in a variety of divine aromas and colors combined with the finest ingredients. They are not tested on animals, are certified vegan friendly, and contain the finest natural products including almond, coconut, olive, and peach oils.
We carry CanGro lash and brow growth serums to enhance both lashes and brows. These serums are amazing and provide both length and volume over a 4-12 week period. They help nourish and repair your lashes leaving them looking longer, thicker, and fuller. Long Lashes and Bold brows contain vitamins, peptides, and antioxidants that help to stimulate, strengthen, and condition the eyelashes. They are gluten and cruelty free. Hormone and paraben free. Palm oil and petrochemical free. Sulphate and phthalates free. And completely prostaglandin free so they are great for sensitive eyes. We have sub-distributor opportunities for these products as well as discounts for volume purchases if you desire to retail them to your clients.
Our most recent addition is Borboleta lash extensions. We are extremely excited to add their line of products to our website and storefront. They founded their company "on the belief that everyone has an intrinsic beauty that comes from just being different." We're so happy to have their product line in our repertoire of products and we carry a large representation of the lash extension curls and sizes, three viscosities of glue, a variety of tweezers, aftercare, serums, and cleansers, etc.
We are always committed to providing the very best customer service and quality products that our customers need and use. Any questions or concerns, please reach out to us by email at office@lashandbeautystore.com or by phone to 385-866-9193. If there is something that we don't carry that you use regularly, please let us know what you are looking for and we will sure look at the possibility of bringing additional products into our store.