Tips for Upselling to Your Lash Extension and Brow Clients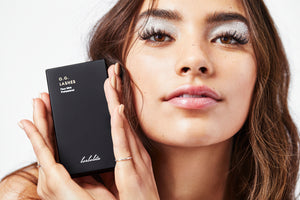 Upselling is an essential skill every beauty artist needs to know. Not only does it increase the profitability of your business, it can also improve client loyalty by matching them with products and services that meet their needs. That said, upselling is an art, and it can take some time to learn how to do it properly. Don't worry, we're here to lend a hand! Here are four tips for upselling to your lash extension and brow clients successfully.
Be Confident!
The first tip we have is to ooze confidence! If you're acting nervous or seem uninformed or hesitant about the products you're talking about, your client will pick up on this and think: if they're not sure about the product, why should I be? It can be hard to pump yourself up on the spot, but even if you don't feel confident, you can still act like it! Take a deep breath, smile, and speak unwaveringly. You'll seem poised and assured and can inspire you client to make the purchase.
Personalize Your Pitch
Put yourself in your client's shoes and think: "What do I want? What do I need?" If a client is concerned about their thin, sparse brows, they could potentially benefit from brow enhancer serum. Alternatively, a client that wishes their lashes were longer could use a lift or extension treatment. If the product or service you're trying to sell directly addresses your client's wants and needs, they're much more likely to jump on your offer.
Talk Up & Demonstrate
Do your best to highlight the product or service's benefits, especially as they relate to the client. For maximum efficiency, it's best to upsell during a demonstration of the product or service. For example, when you're cleaning a client's lashes prior to a lift, tell them about the cleaner you're using, or while you're tweezing a client's brow hairs, mention why you're using a specific tweezer and what it's good for.
Offer Incentives
Who doesn't love free stuff? While it may seem counterintuitive to offer free products and services at your salon, it can help you sell more and boost client loyalty. Maybe a client is on the fence about getting their brows laminated—but if they hear they get a free tint with it, they're more likely to take the leap. And that's a sale you wouldn't have otherwise made!
Our final tip for upselling to your lash extension and brow clients is to only upsell high-quality products that you trust! At Lash and Beauty Store, we only sell the best of the best products for your salon. We're a CanGro eyelash and eyebrow growth serum distributor and carry many other products from top brands that you and your clients will love.