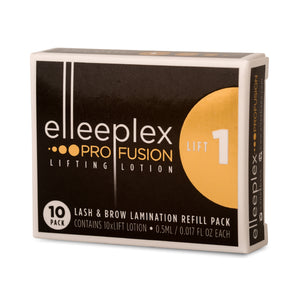 Elleeplex Profusion 10 pack contains 10 lift sachets only.

Product features:
Easy-to-use, single-use sachets that reduce waste and doesn't allow the solutions to dry out. Results driven formula that has a fast application time. 
The lift lotion can require as little as only 4-5 mins on thin to fine hair and depending on the lash strength up to 14 minutes for strong hair.