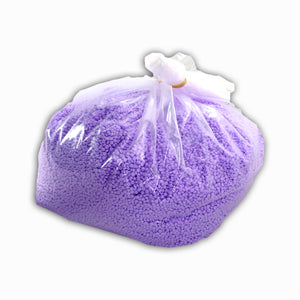 Jax Wax Alpine Bluebell Bulk Hard Wax Beads
Lavender Fragrance
Extreme flexibility, fast setting and effortless to apply.
Cool and calming on the skin.
Super strength, will remove the finest and the thickest of hairs.
Recommended for all areas.
11 lbs 
Never run out of wax beads again. Lash and Beauty Store sells Alpine Bluebell bulk hard wax so that you can always have a steady supply of hard wax beads on hand. This allows you to focus on providing exceptional service and achieving the best results for your clients.
Our Alpine Bluebell bulk hard wax is made from natural, vegan-friendly ingredients. It's gentle on the skin but tough on hair. And with a soothing lavender scent, it makes waxing sessions an indulgent and relaxing experience for your client.
Buy these professional-quality wax beads in bulk so that you always have the supplies you need to provide your clients with effective hair removal treatments that make them feel pampered.