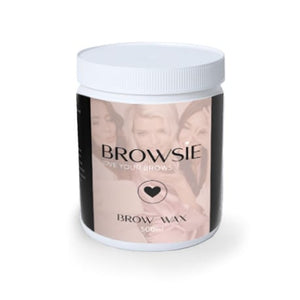 Vegan friendly eyebrow wax.
Specifically formulated for brow waxing.
The brief for our exclusive eyebrow strip wax was to develop a wax that is easy to apply, can be seen clearly, making precise brow shaping possible and minimize the pain associated with hair removal. This 500 gram jar will give you a great return on investment – so many brow treatments from your wax pot
The result is a Magenta Shimmery brow wax that looks lush in your wax pot!
Contains Mica for added strength and the perfect color for ease of application.
Formulated with a subtle Jasmine scent. Bring some Magic to your Brow Bar.
 Vegan Strip Wax

 Paraben Free
 Not tested on animals
 Mica For Strength
 For Brow Waxing
 No Preservatives
 No Dyes
 No Palm Oil

 Low Temperature Wax