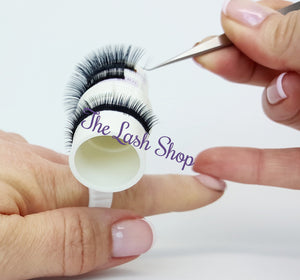 O BAND Lash Finger Pallet. This complete round pallet can turn as needed to make lashes flair our for easy pick up.
Fits perfectly on any finger to lash off your hand.
Comes with one O Band and one ring. 
Place any Lash Strip on O Band to have lashes flair out for easy pick up.
Use double sided tape to make sure lash strips adhere for best results.